KT-47 Tin Side Detector for Glass Surface Selection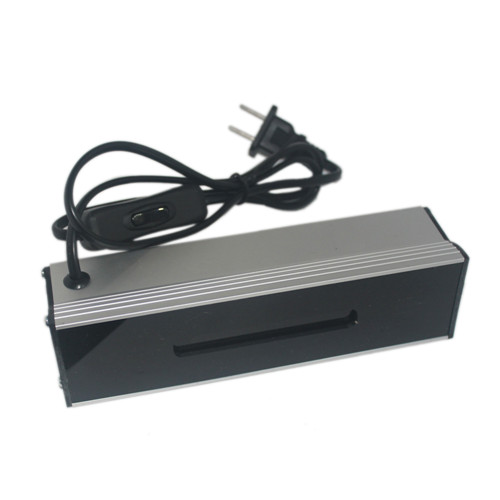 The Tin Side Detector is very helpful in identifying the tin side.When the lamp is placed on the tin side surface, the tin will fluorescence and produce a milky white image that is visible to the human eye.If you place the lamp on the non-tin side of the glass, the lack of tin results in no fluorescence and therefore only the duller image of the UV lamp is seen.

The outlook is more stable, the hull is made by aluminium with the top quality.
it is only able to incharge the electricity to work, not need to install the batteries .

Kinger Diamond tools Factory Limited have devoted ourselves to manufacturing and exporting diamond wheels, polishing wheels,Grinding products, Milling tools, Glass drill bit and machinery accessories for glass processing.etc.