KT-36 Diamond Hand-Pad for Glass Excellent Polishing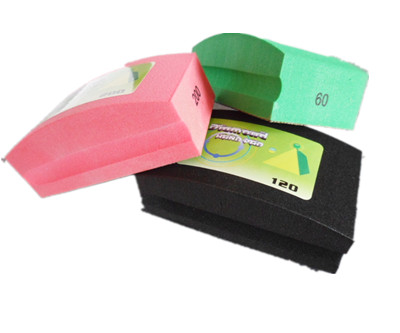 Great for taking the sharp edges off of glass. The surface of each pad has a plated diamond abrasive surface that is permanently glued to the semi-flexible foam support pad. Use wet or dry for fine work on glass, marble, ceramics, granite and other composites. Pads measure about 4-1/4" X 2-1/2" X 1-1/4".

400 grit fine yellow pad.
200 grit red pad.
120 grit black pad.
60 grit green pad.
Kinger Diamond tools Factory Limited have devoted ourselves to manufacturing and exporting Diamond Wheels, polishing wheels,Grinding products, Milling tools, Glass drill bit and machinery accessories for glass processing.etc.