KT-48 Diamond Hand Polishing Pads with Grinding Sharp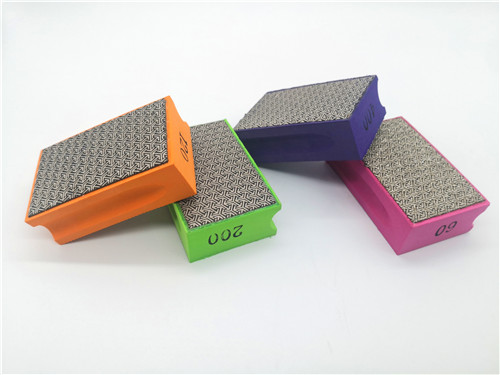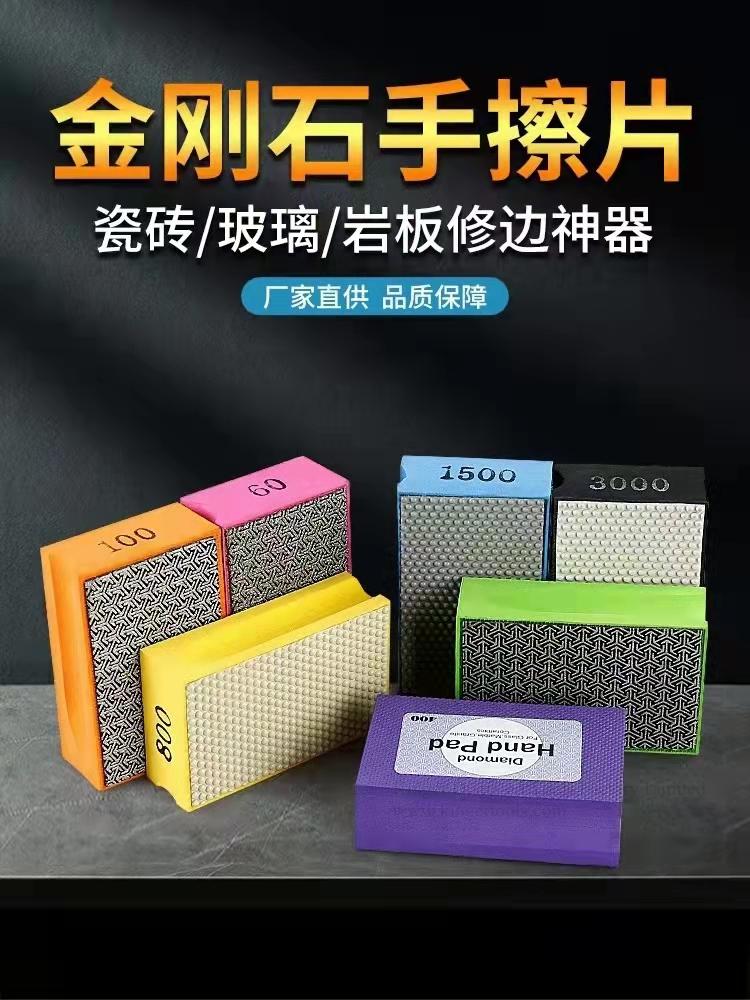 Great for taking the sharp edges off of glass. The surface of each pad has a plated diamond abrasive surface that is permanently glued to the semi-flexible foam support pad. Use wet or dry for fine work on glass, marble, ceramics, granite and other composites. Pads measure about 4-1/4" X 2-1/2" X 1-1/4".

400 grit fine yellow pad.
200 grit red pad.
120 grit black pad.
60 grit green pad.
Kinger company introduction:
Since established in 1998, We, Guangzhou Kinger Diamond tools Company Limited have devoted ourselves to manufacturing and exporting diamond wheels, polishing wheels,Grinding products, Milling tools, Glass drill bit and machinery accessories for glass processing.etc. We have been dedicating ourselves to supplying high quality and offer our products for wholesalers to cooperating with a lot of glass machine factories our products are well sold around the world. Moreover, giving our customers the honest, reliable, and best service. To make you satisfied is our dream, And we are always making our effort to this aim. Welcome to build good business relationship with us and have win-win futures.

Why Choose us?
1,We can offer the best price!
2.We have over 17 years experience on producing diamond tools and drilling tools and glass machinery fitting for processing glass range.
3.We can do the OEM/ODM manufacturing.
4.We have new machine to increase our capacity to
5
000 Pcs per months
5.We can offer the timely shipment and best service for you!
6.We
are not limited to sell you the product but supply you the best way to save the money in your production.
7.We welcome small qtys
5-10
pcs order as first trial order.
8.We have
R&D department to develop and
upgrade the products.
9.We have
mat
ure e
xperience
to help you
settle the questions during the processing.
10.We have strong and professional teams to follow up your order.