Sintered Diamond Grinding Wheel:

Available in diamond-bonded series and resin-bonded series,the tools are sharp and wear-resistant which are made of selected materials by adopting advanced equipment, comprehensive technical judgment and advanced enterprise management.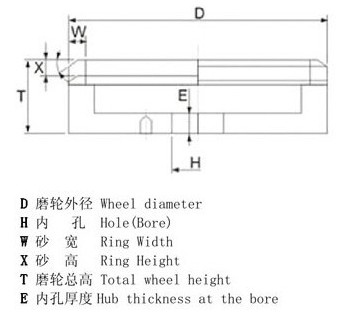 it is used for straight-line pencil edge/flat edge with arris.

When choosing, the appropriate specification and size of tools shall be preferably chosen based on the edge shapes, features, brightness of glasses to be processed and the kind of grinding machine.
Good elastic performance, abrasion resistance and polishing efficiency; and the characteristics of strong grinding capacity, high grinding efficiency and long service life.